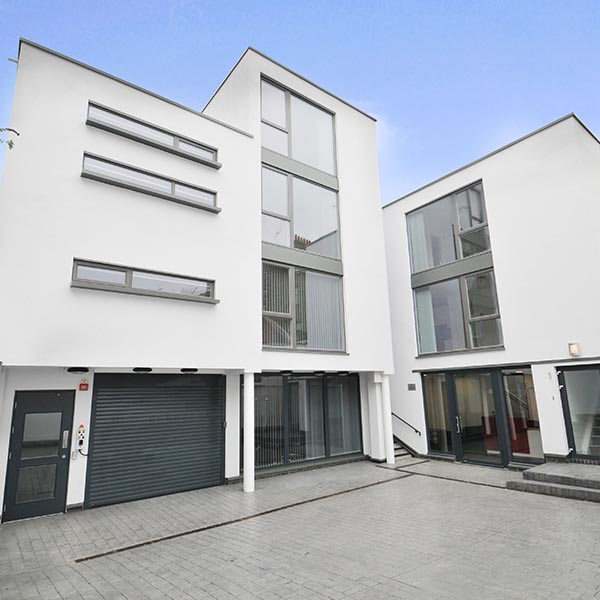 PICKSTOCK COURT, LONDON
August 24, 2019
---
DEVELOPMENT | Residential & Commercial
The Pickstock Group developed a brownfield site into a gated mixed use mews court scheme, comprising of office and residential space.
The sensitive land once home to an unused training school is positioned behind a row of Georgian terrace houses accessed via an above ground underpass. This offers a very private location away from the busy Gray's Inn Road.
The development is mixed use with an office occupying the ground floor covering 300m² and nine contemporary residential apartments situated above. The apartments are light and airy thanks to large windows and look onto a communal courtyard.
The one and two bed apartments offer a unique living space and each have a parking space in an underground parking lot, accessed by a car lift.