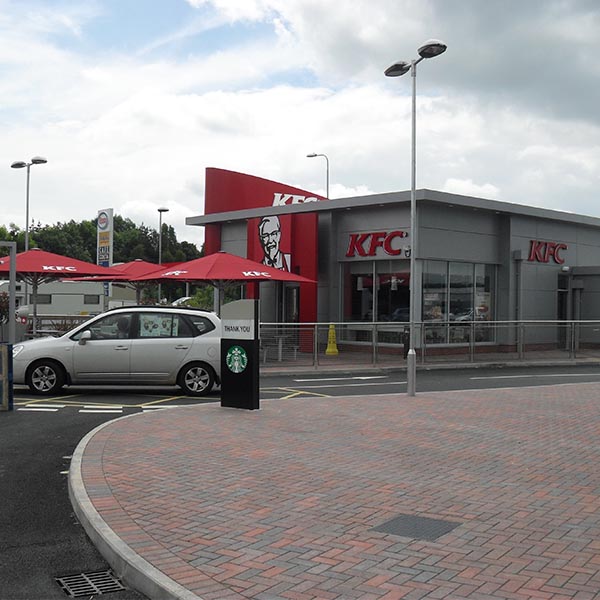 OSWESTRY GATEWAY
August 22, 2019
---
DEVELOPMENT | Retail and Leisure
The Pickstock Group developed greenfield land into retail and leisure amenities on the outskirts of Oswestry.
A Premier Inn hotel and Table Table restaurant marked the start of the Oswestry Gateway development, located on a junction of a major A route, the hotel brought 59 much needed bed spaces to the outskirts of the town.
Elements Europe delivered a modular solution to the scheme by manufacturing all 59 room modules. From room modules being installed to the roof going on, the building took just 6 days.
Alongside the hotel, a Table Table restaurant was built offering good quality food at reasonable prices.
Fast food giants Starbucks and KFC occupied the second phase of the Oswestry Gateway development. Both provided important additional service provisions at this significant junction. As well as the opportunity to dine inside, both have a drive through which was deemed an important feature for travellers on this busy stretch of road. Shortly after, American themed OK Diner also came to the site, completing this phase of development.
The third and final stage of the Oswestry Gateway development was the construction of a 8,000 sqft Countrywide store incorporating a 1800 sqft garden centre. Countrywide identified this location as the perfect place to increase its retail portfolio promoting healthy competition between other local agricultural suppliers and garden centres.